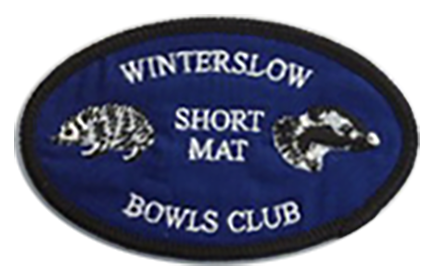 Winterslow Short Mat Bowls Club
Session:
Sunday
Times:
Evenings 7.15 pm till 10.00 pm
Cost:
No fees to pay for your first three trial weeks. After the trial weeks there is a one off joining fee of £10.00 Our annual membership fee is £10.00 with a session fee of £2.50, tea and biscuits included.
Age:
New members are always welcome. Aged 18+
Equipment:
Full coaching is given. Please bring flat soled shoes or carpet slippers.
Enquiries to:
Alan Eadle at
aedleab@hotmail.co.uk
---
Welcome to Winterslow Short Mat Bowls Club
The game is a modern variation of lawn bowls, from which the game is derived.
We also enter a team into the Test Valley League. Short Mat Bowls is an indoor sport played on a 45ft by 6ft mat on which the players attempt to score points by rolling a heavy bowl towards a jack and getting more shots nearer to the jack than their opponent.
If you would like any more information about the club's activities please contact Alan Eadle at
aedleab@hotmail.co.uk
or just call in on our club night.
The club is affiliated to the
Wiltshire Short Mat Bowls Association.